whew!
Christmas is over… fun and fabulous!  All the kids were here and we enjoyed some time together as a family.  This was wonderful as it was a difficult year for all of us.  It helped to realize that our family is still here and we have each other.
The stockings hung with care…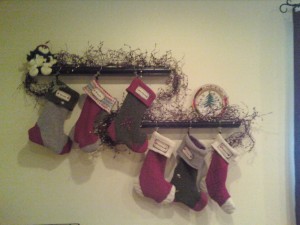 The quilt was on the chair…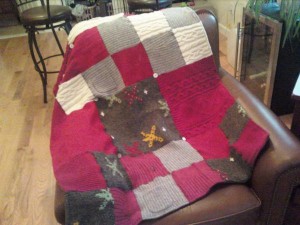 and the puppy had his holiday attire …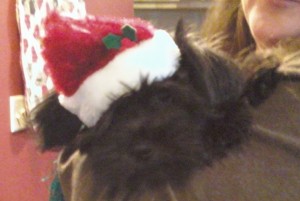 Merry Christmas and Happy New Year to all!